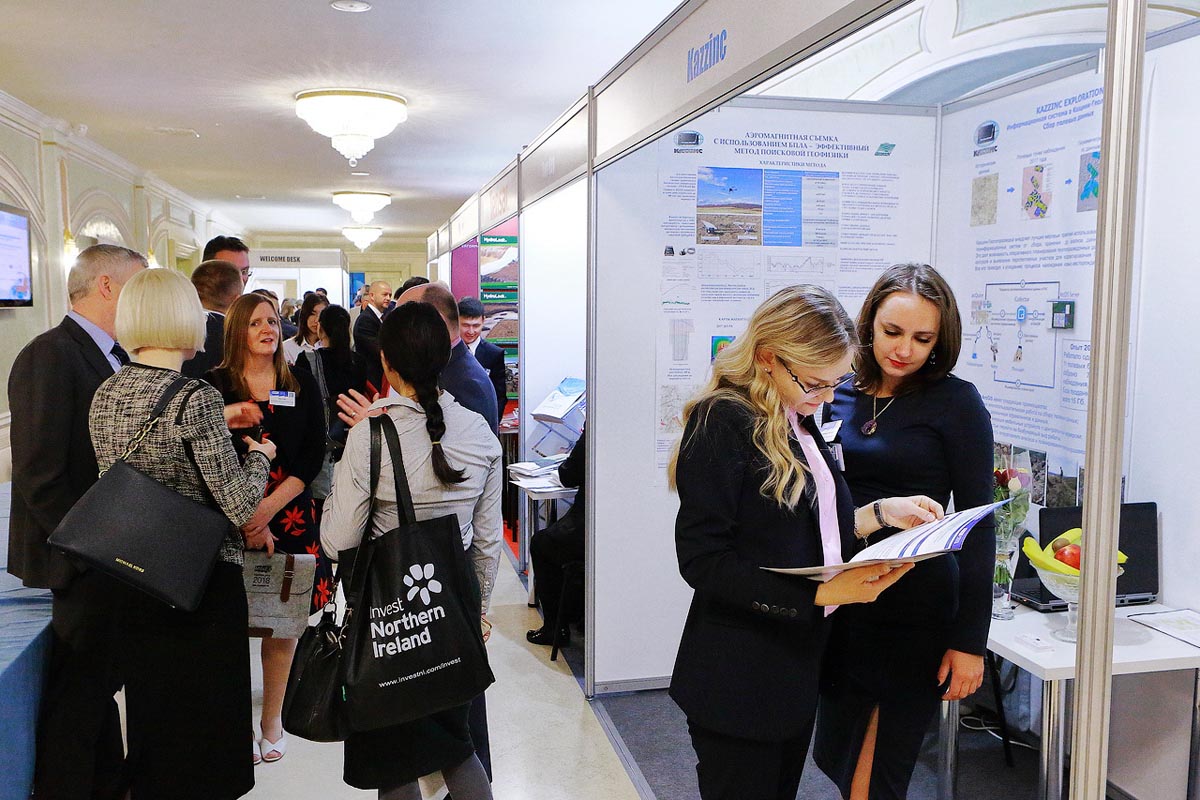 Trade and Investment exhibition will be organised alongside the forum on 1 -2 April 2020.
It will provide a platform for the presentations of advanced technologies, investment projects, services and equipment for the mining industry.
Book exhibition booth before 31 January 2020 to receive 10% discount!
Last year the exhibition was visited by more than 600 specialists from Kazakhstan and international companies. About 60% of the forum participants and exhibition visitors were involved in the decision-making process in their companies.
Exhibiting at MINEX Kazakhstan 2020 will allow your company to:
• Enhance visibility at the region's premier international mining event
• Create a "home base" for meeting existing and new customers
• Demonstrate the strengths and key selling points of projects, products and services
• Conduct surveys and face-to-face interviews
• Gain access to the list of participants of the forum via mobile app and arrange demonstrations meetings
• Announce contracts and agreements in front of the media and forum participants
• Have the opportunity to invite an unlimited number of visitors to the exhibition stand
Find out more about the Exhibition
Exhibitor Registration Deadlines:
10% discount is available until 31 January 2020
Exhibitors who wish to present at the Forum, MineInvest, MineTech or MineDigital competition must complete registration before 28 February 2020 and submit speaker form with photo, short bio and the synopsis of the presentation.
 Exhibitor registration closes on 13 August 2020.