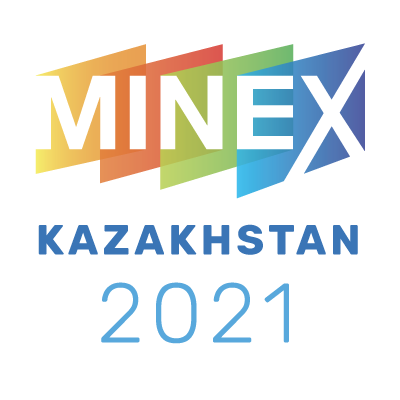 Endowed with vast mineral resources, Kazakhstan is the undoubted economic leader in Central Asia. In the last decade, Kazakhstan has made significant efforts for modernising its mining industry by creating agile and sustainable production to meet global demand for metals and minerals.
Kazakhstan's mining companies are spearheading the implementation of globally recognised ESG and CSR practices in mining operations from exploration and extraction to closure and reconciliation. The subsoil use legalisation reform combined with the development of Astana International Financial Centre have boosted business confidence and put Kazakhstan's mining on the Global investment map.
Held since 2010, MINEX Kazakhstan is one of the best-regarded major mining events in the country. The Forum is annually supported by the Kazakhstan's Ministry of Industry and Infrastructure Development, Geology Committee of the Ministry of Geology, Ecology and Natural Resources of the Republic of Kazakhstan, the UK Department for International Trade, International and National Mining Associations, as well as mining industry leaders and investors.
The 11th Mining & Exploration Forum MINEX Kazakhstan will take place online from 14 till 15 September 2021. The forum will bring together national and international mining companies, equipment, and service providers from Kazakhstan and overseas.
We have created a unique hybrid platform that will allow holding presentations, organising business meetings both on-site and online.
Web-based simultaneous translation system will help virtual and in-person participants to access simultaneous translation of the presentations and raise questions in real-time.
Our web application will enable seamless communications between the participants attending the forum in person and virtually. Besides information about speakers and exhibitors, MINEX Forum application will empower participants with personal chats and meeting scheduling functionality. Via the app delegates will be able to organise meeting either on-site or in the virtual rooms.
Video – MINEX Kazakhstan 2019
Every year, the Forum provides a platform for presentation of important changes in Kazakhstan's mining legislation and the key projects and technologies developed in Kazakhstan and the countries of Central Asia.
The Forum brings together more than 400 senior executives from mining companies, representatives from the local ministries and official organisations, investment funds, banks, service companies as well as equipment manufacturers from Kazakhstan and from over 20 countries from the surrounding region and further afield.
MINEX Kazakhstan provides opportunities for organising B2B and B2C meetings with mining companies, stock exchanges, independent suppliers and government-led trade delegations.
The Forum regularly hosts the B2G panel discussions with senior representatives of Kazakhstan government authorities as well as official delegations from the neighbouring Central Asian countries.