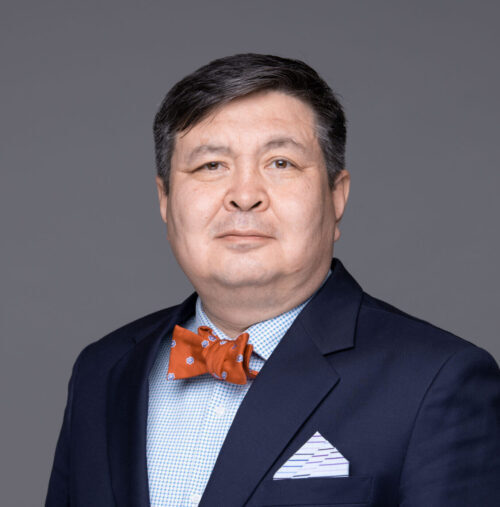 Head of Mining
Astana International Exchange
Mr. Nishanbayev has more than 20 years of private sector experience. His international experience includes being a consultant to a large state-owned (China) engineering company in Myanmar, a chief financial officer (CFO) at a Canadian mining company with a listing at Toronto Stock Exchange (TSX). He also held the chief executive officer (CEO) position at a junior gold mining company in Kyrgyzstan. Mr. Nishanbayev's experience also includes being a CEO at a large cement manufacturing facility in southern Kyrgyzstan. Prior to joining AIX he was the CFO at a large public coal mining company in Kazakhstan.
Educational background: MBA, TRIUM Global Executive MBA (London School of Economics, New York University Stern School of Business, HEC Paris); Bachelor of Business Administration, Baruch College, City University of New York, USA.
15.09.2021 09:15 - SESSION 3 | Online
Astana International Exchange: a bridge between mining companies and investors
Astana International Exchange, the first international exchange in Central Asia, is keen on connecting the mining industry and capital pools while serving the interests of both miners and investors. Working in a jurisdiction with advanced and flexible regulation, AIX offers outstanding conditions for issuers and market participants. Mr. Bennett will talk about AIX's products, focusing on the newly-introduced Junior Mining segment designed to provide a simple and cost-efficient way for local and regional mining companies to access financing.