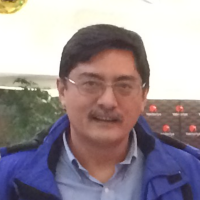 Director
Center for Technological Development "Intellisense-LAB"
Andrei Tyan, Director of "Intellisense-LAB" which deploys brains.app the industrial AI applications platform in mining, oil and gas, energy sectors of Kazakhstan.
14.09.2021 10:30 - MineDigital | Sary Arka 3 Hall
Grinding Circuit Optimisation through AI powered industrial platform at Altynalmas
The IntelliSense Grinding Circuit Optimization application has been piloted at the Aktogay Plant of JSC "AK Altynalmas".
The IntelliSense.io team was responsible for the following key tasks: reducing mill shutdowns through predictions of ball charge and liner states, reducing the frequency of SAG mill overloads, and increasing the controllability of the grinding circuit.
A Digital Twin of the SAG mill was created which enables improved monitoring, performance prediction, and optimization to increase profitability. A combined first principle and machine learning model virtually monitors and predicts ball charge to keep it in the optimal range for throughput and operating effectiveness without having to stop the mill for inspections. A Material Model was created to provide visibility of streams that cannot directly be measured, providing increased control of the circuit for operators. An Overload Model predicts the probability of an overload occurring in real-time, allowing early interventions to keep throughput consistently high.
15.09.2021 14:00 - Mining Goes Digital Conference | Sary Arka 3 Hall
Optimising Mining industry processes through AI solutions
The industrial markets have been continuing with manual labour and old systems having large margins through a wealth of natural resources, which has enabled efficiency not being the number one priority. However natural resource yields have decreased therefore increasing the costs of the industry to produce. Another trend which is becoming increasingly focused on is sustainability and environmental factors which drive the need for efficiency.
As an example of an Industrial Market the Mining Industry has been moving towards digital adoption with projects like Industry 4.0. As the cost of sensors went down and availability rose, the amount of data being collected in a mine site is vast. The Mining Industry is also built up large quantities of stored data though the ability to process this data and the expertise to gain actionable insights is a real challenge; especially as it would not be practical for this to be done manually due to the volume of the data.
IntelliSense.io works with mining companies to address these key issues. We believe that AI powered by cloud computing can help in addressing this challenge. We have created Industrial AI applications which are designed to optimize specific processes in the Mining value chain. These applications run in real-time and deliver decision-making recommendations. For mining companies, we have seen that AI can help miners conserve energy and water, minimize waste & reduce process consumables.