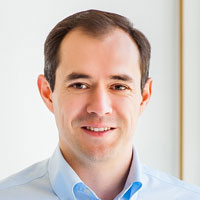 Timur Odilov
Partner
Haller Lomax
Timur is a co-founding partner at Haller Lomax covering regulatory, corporate and M&A practice with a focus on mining industry.
Over the years Timur has been advising private entities and development institutions on various transactions and regulatory matters in Kazakhstan.
As a member of the working group for development of the Subsoil Use Code, he was proactively involved in the reform of the subsoil use regulatory framework, including on the by-law level.
14.09.2021 09:30 - SESSION 1 | Online
Reform of the mining and geological industry, challenges and completion of what has been started.
In his presentation, Timur will share his vision of continuing and completing the reform of legislative regulation of the subsoil use sphere in Kazakhstan and will address the issues of maintaining consistency and commitment to the original goals.
14.09.2021 09:30 - SESSION 1 | Online