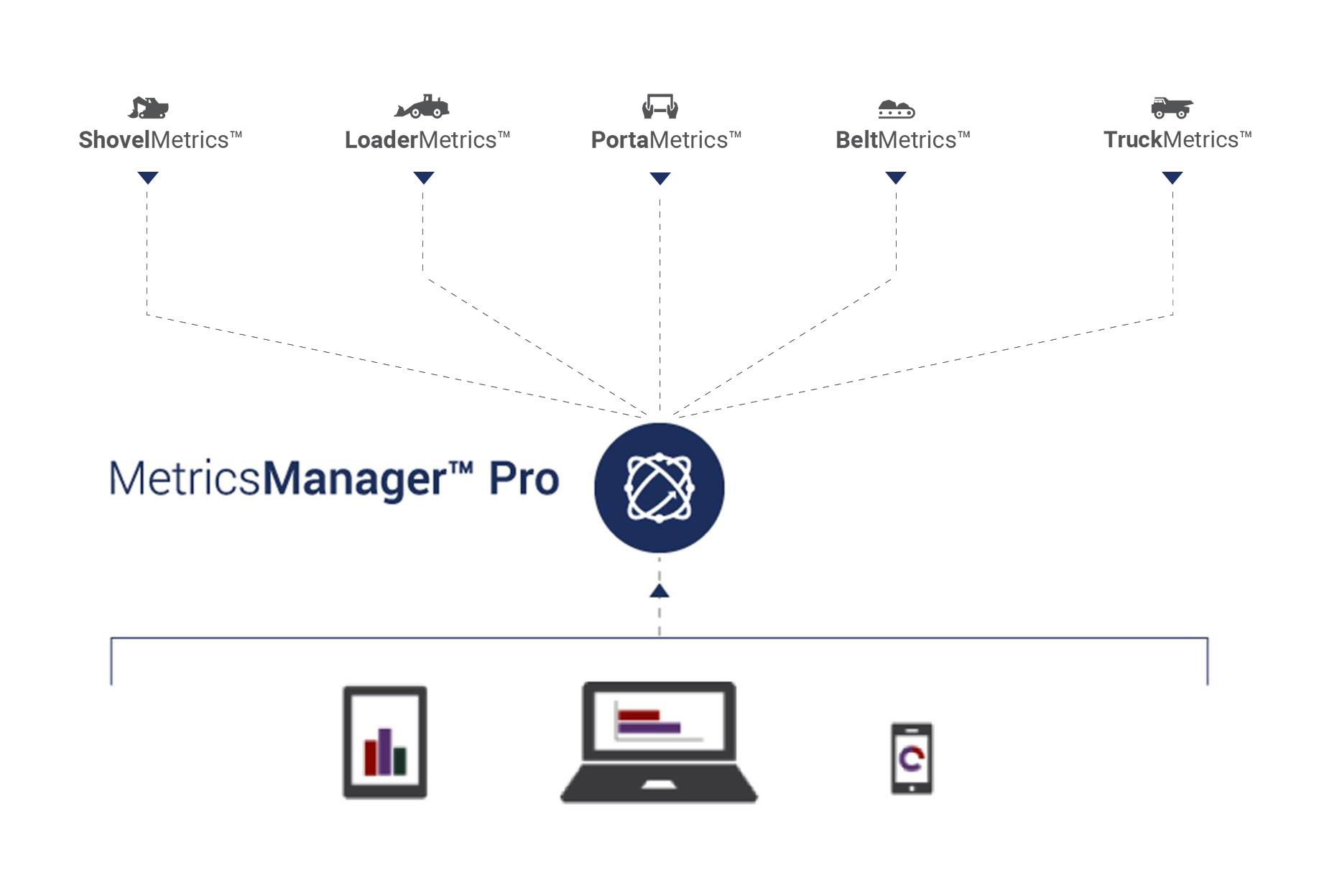 Azamat Ergenovich Alibayev, presentation brief – "Artificial intelligence to help miners and metallurgists"
Motion Metrics is a market-leading technology company that leverages its expertise in artificial intelligence and computer vision to improve safety, productivity, and efficiency at mines and quarries around the world.
We bring together an experienced team of machine learning scientists, electrical and mechanical engineers, software architects, and technical mining professionals to solve the mining industry's toughest challenges.  Our machine learning and sensor-based technologies give mines the ability to integrate data from around the mine into their day-to-day decision-making processes without impacting current workflows.
ShovelMetrics™ is our flagship solution and leverages the latest deep learning technology to provide fragmentation analysis, missing tooth detection and wear monitoring, payload monitoring, and proximity detection for all shovel and loader types.  It is the only complete monitoring solution on the market.
LoaderMetrics™ uses thermal imaging and deep learning technology to provide missing tooth detection and blind-spot reduction.  The system uses an innovative lens cleaning system to prevent environmental debris from obscuring the loader bucket camera.
PortaMetrics™ is a ruggedized handheld device that uses stereo imaging and deep neural networks to provide near-instant fragmentation analysis without a reference scaling object.  This powerful tool enables blast engineers to validate the accuracy of their blast simulations as well as providing a good indication of digability.
BeltMetrics™ uses the same stereo imaging and deep learning technology as PortaMetrics™ to provide continual, accurate fragmentation analysis on mining conveyor belts.  BeltMetrics™ also provides empty belt detection.
TruckMetrics™ provides real-time boulder detection and accurate particle size analysis for haul trucks without interrupting production. The system is mounted on a gantry above the mine road and uses artificial intelligence and stereo imaging to continually monitor trucks that pass beneath it.
MetricsManager™ Pro is a centralized web-based platform that aggregates and analyzes equipment data from all installed Motion Metrics systems.  With MetricsManager™ Pro, authorized mining personnel can access equipment activity logs, status updates, in-depth performance reports, and more.
Our solutions are trusted by the world's largest mining companies and have been installed across six continents.  We've implemented a regional approach to provide fast, localized support across time zones.  Our team is headquartered in Canada and has operations in Australia, Chile, and South Africa.  Motion Metrics performs on-site installation and commissioning, training, scheduled maintenance, and performance reports with ease.