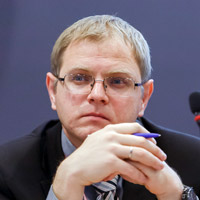 Ylya Yakushev
President
RIT Automation
Ilya Yakushev is a founder and CEO of RIT Automation Company.
Prior to that Ilya subsequently spent eight years with Wenco Mining Systems (Canada) in both operational and technical leadership roles working at multiple operations in Russia and abroad.
He has a First-Class Honours degree in IT and Management.
14.09.2021 14:00 - Mining Goes Digital Conference | Sary Arka 3 Hall
DrillManager - automated drill management system and BlastManager - automated management system for Mobile Explosive Mixing Units
The introduction of automation systems based on high-precision positioning is identified by one of the areas of the Industry 4.0 concept and is especially relevant in modern mining enterprises.
The DrillManager system allows drilling according to a digital drilling plan using high-precision positioning, calculating the energy consumption of drilling to determine rock densities and further formulating a project for charging wells. The DrillManager complex eliminates the work of carrying out the position of wells by the surveying service, increasing drilling volumes and monitoring the observance of technological parameters by operators, improving the quality of working out of benches, increasing the CTG and KIO of the drilling rig fleet, as well as reducing the cost of explosives.
The BlastManager system allows charging wells using high-precision digital positioning. It ensures accurate execution of charging, provides operational control of all process parameters, automates the accounting of explosive consumption and optimises work.
The integrated implementation of these systems at the enterprise level allows to fully automate the BWR process, improve work quality and productivity, as well as reduce costs.
The presentation will highlight the results of practical application of the system at mining enterprises.