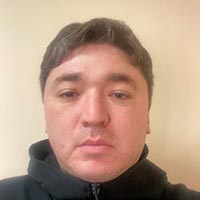 Serik Sharipov
Project Manager
SP Batystau
Education:
From 1999-2004, KazNTU. Mining faculty. Specialty - mining engineer
From 2004-2006 KazNTU. Mining faculty. Master
From 2012-2016 he studied at AMU. MBA
Labor activity:
2006. Executive Director of FPG Atameken LLP.
2009-2017 General Director of Teriskey LLP.
2017 to the present, I am the Rental Manager (Partner) in Batystau JV LLP, Mining consult co LLP, Nur-Baiken JV LLP. All of the above companies operate in the field of subsoil use.
Presentation of Talap and Batystau deposits
Attracting investment for the development of Talap and Batystau deposits