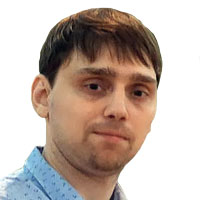 Sergey Tsvetkov
Development manager
Sum of the Technologies
Sergey has more than fifteen years of work experience in the IT industry. He specialises in the transformation of production and social relationships in a network society. He is responsible for sales and business development at Summa Technologies LLC, which offers solutions for digitalising  production of mining and metallurgical enterprises. The portfolio of Summa Technologies includes implemented projects for a number of major companies including Alrosa, Nornickel, Polyus, Severstal, Alliance Altyn.
14.09.2021 09:30 - Mining Goes Digital Conference | Sary Arka 1 Hall
Creation of a Single Dispatch Centre Based on AVEVA Technologies. Russian and International Practice
We will review solutions for creating a single dispatch center based on AVEVA technologies. Successful cases from Russian and international practice will be showcased as examples.