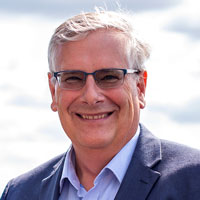 Richard Elmer
Director
Knight Piesold
Richard Elmer is a Chartered Engineer, Member of the IoM3 and Director of Knight Piésold Limited in the UK. Richard is a geotechnical specialist with over 30 years of experience. Educated at Southampton University (BSc Geology) and Camborne School of Mines (MSc Mining Geology), Richard has worked on projects in Eastern and Western Europe; North and South America; Northern, Sub-Saharan, and Southern Africa; Russia; Central Asia; and Asia Pacific. He is responsible for a significant portfolio of mine waste facility reviews and audits undertaken from the London office globally, and regularly presents on mine waste and tailings management best practice at industry seminars and conferences. Richard co-established the Knight Piésold London office in 2013 and has built a practice of dedicated geotechnical, civil engineering and tailings professionals that have worked on over 50 mines in 30 countries in the last six years, with a focus on tailings and rock mechanics.
15.09.2021 16:30 - Plenary Session 3 | Sary Arka 1 Hall
Tailings Asset Management – Current Best Practice
The presentation emphasises that safe management tailings is essential for any mining project and should be considered as important as proving resources and reserves. It is a key part of a mine's Environmental, Social and Governance (ESG) principals. Past tailings failures are examined, and Best Practice in tailings management is presented based on lessons learned.