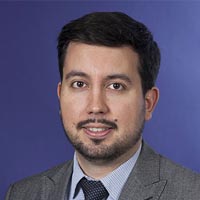 Ivan Barsola
Director
KPMG Tax and Advisory
Ivan has 15 years of experience in the field of sustainability, climate change, energy efficiency, environmental, health and safety, social risk assessment.
Ivan's professional experience includes:
Environmental and H&S due diligence of different type of production sites in oil&gas, mining, machinery and petrochemical sector including assessment of policies and procedures for handling and storage of chemical and hazardous substances;
Risk assessment and sustainability strategy development;
Assessment of compliance with national and international environmental and social requirements including ICMM;
Sustainability reporting and assurance;
Project Design Documentation development and consulting in the field of JI/CDM and GHG emissions assessment for companies in Russia and Uzbekistan;
Consulting in the field of waste management.
Ivan provided services for wide range of companies from petrochemical, oil production, natural gas distribution, energy, mining, machinery manufacturing, and food industry from Russia, Georgia, Kazakhstan, Ukraine and Uzbekistan.