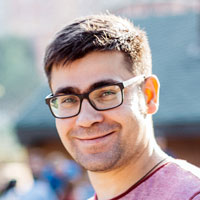 Dmitriy Kolesnichenko
Project Manager
RIT Automation
Project Manager of RIT Automation is based in Novosibirsk. More than 15 years' experience in the mining and IT industries in Russia and Kazakhstan, in areas such as Project Manager, Technological Development, Process Engineering and Production Management. With experience in the management of teams for technological development and implementation of projects of Circular Economy and Mining Technology.
14.04.2021 10:30 - MineDigital | Sary Arka 3 Hall
Optimisation of explosives consumption using automated drill control system DrillManager and Geomix software.
The report will talk about how to increase the yield of blasted rock mass by 8.3% from 1 linear meter of a well while maintaining quality.