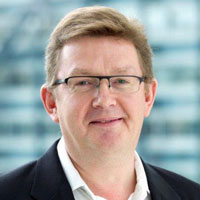 David Williamson
Head of Operations, Environment and Sustainability Department
European Bank for Reconstruction and Development
David has twenty five year's experience of working on environmental and social issues in the extractives sector in Central Asia. He works with inward investors and local SMEs in developing and implementing environmental and social risk management frameworks that aim at international best practice. A hydrogeologist by background, he works across a range of EHS risks.
13.09.2021 11:30 - Plenary Session 2 | Sary Arka 1 Hall
Implementing International Best Practice on EHSS Risk Management in Kazakhstan – Key Issues and Solutions
EBRD has extensive experience of implementing EHSS best practice in Kazakhstan and the region of Central Asia across a range of industrial sectors. Mining and extractives bring a range of specific issues and challenges that drive innovation in the design of risk mitigants that the Bank is developing in conjunction with clients and regulators. The presentation highlights the challenges posed by the Bank's Environmental and Social Policy requiring the adoption of best practice; the key EHSS issues as viewed from a funder's perspective; developments in disclosure of non-financial risk; and risk management outcomes based on recent experience.
14.09.2021 16:30 - Plenary Session 3 | Sary Arka 1 Hall