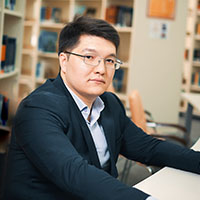 Beibit Abdikenov
CEO
ReLive Intelligence
Beibit has over 10 years of experience in the IT field. He is co-founder and director of the group of companies "ReLive", which develop solutions for the analysis of big data and computer vision. Beibit is also in the process of getting a Ph.D degree in data analysis at Nazarbayev University.
14.04.2021 10:30 - MineDigital | Sary Arka 3 Hall
Occupational Health and Safety Management Control System
We propose to optimize the health and safety management system by introducing a centralized solution that combines
Intelligent video surveillance and biometric authentication technologies, as well as more effective training and analytics tools.