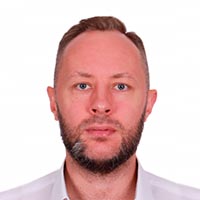 Alexandr Podvalov
13.09.2021 10:30 - MineDigital | Sary Arka 3 Hall
DMMS - universal digital platform for the control and management of all production cycles.
AG TECH company is engaged in the construction of dispatch systems, automatic control and process control, communication systems and positioning of personnel and equipment.
Digital Mine Management Solution is a powerful tool for monitoring, analytics and managing all production cycles of one enterprise with the ability to scale to a group of enterprises with a closed process chain.
The main advantages of the DMMS system:
- ensuring the control and functioning of safe production;
- easy customization of system modules for production features;
- scalability with the ability to combine all business processes in one system;
- A single digital platform for integration with process control systems, ERP, MES and other software;
- the possibility of using neural networks and elements of artificial intelligence;
- a large number of ready-made modules;
- development and implementation of new unique modules;
- cross-platform product, adaptation for windows, mac-ios, ios, android, etc. OS;
- compliance with high requirements of corporate policy in the field of security and data protection