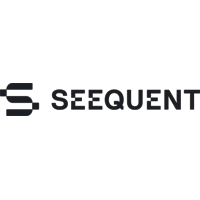 Masterclass by Seequent
11:30 – 13:00 / 13 April 2021 Park Inn
Implicit modelling – an essential tool of modern geologist
Implicit modelling is becoming the standard in geological wireframe models creation all over the world. The rapid growth of its use is due to significantly less time spent on building models, more "geologic" forms of the resulting frames, and many other advantages. If applied correctly, implicit modelling offers huge opportunities for building models of any complexity, as well as for dynamic updating them when new data is available.
Leapfrog's advanced implicit modelling algorithm eliminates time-consuming process of wireframe models creation and builds models directly from various data, including wells, points and surfaces.
Models are updated dynamically when new data is added to the project, which makes it easy to keep them up to date. This reduces the risk of making important decisions based on outdated data.
It should be noted that the update is performed without losing the representativeness and complexity of the object, which is especially important for structurally and geologically complex deposits.
For the modern geologist this implicit modelling tool has become essential. There is no doubt that the role of implicit modelling will increase from year to year.